NEW UPGRADED 2022 MODEL
Double Power, Bigger, Better, & Heavy Duty
Never Be stranded with this Heavy Duty Car Tyre Pump…
A lot of times we get frustrated by little things in Life. Waking up to a flat tyre, or having a flat tyre on a journey. The time wasted and the risk involved is not worth it.
Heavy Duty Double Cylinder Pump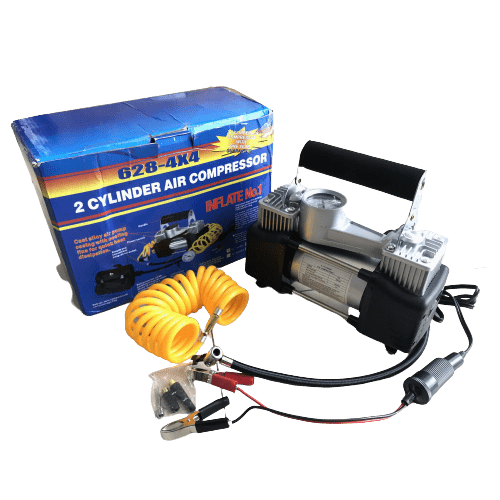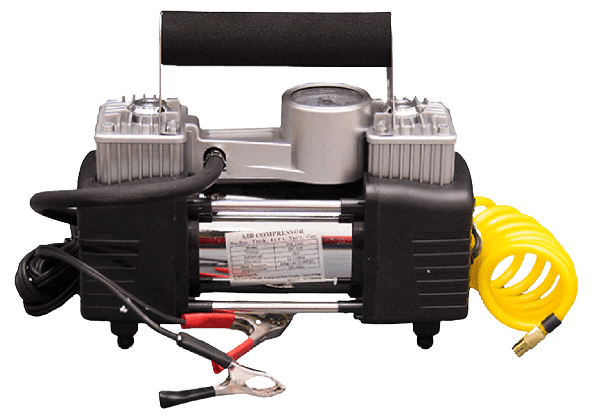 This portable tire inflator can be easy to place in luggage and etc. Very convenient to take out for a travel, use it anytime you need. Cords are stored at the back of it, saving more space.The type of cigarette socket can be inserted directly 3M line length to facilitate the front and rear tire inflation
Faster Pump up to 150PSI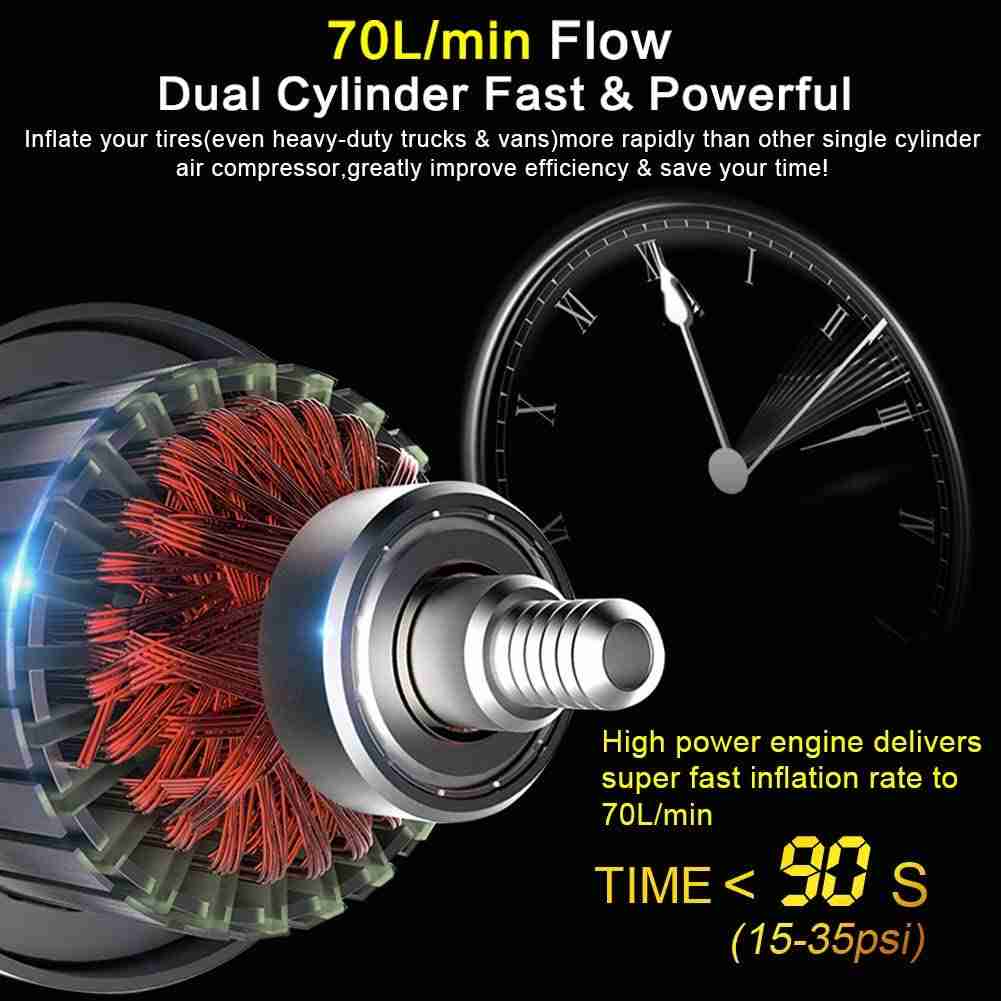 Specifications:
Type: 2 cylinders Air Compressor
Voltage range: DC 12V-13.5V
Twin Cylinder: 30mm/1.18in
Max Ampere: 23Amp
Max Pressure: 150 PSI
Air Flow Rate: 60L/min
Weight: 2.7kg/5.95Lbs
Power Cable Length: 285cm/9.35'FT
Hose Length: 3M/9.84'FT
Application: car/electric car/bicycle/motorcycle/ball/kayaking
Precautions:
1.Strictly use it within instructed power voltage DC 12V, do not use high voltage
2.The car motor should be started before using.
3.It's better to stop a while after inflating for 15 minutes to extend the lifespan of the motor
4.Generally, when inflate approximately 3 minutes; the normal tire pressure can reach 220KPA. Large tires will need longer time. If the gauge
pointer rapidly rising when start inflate, means there is no air going though the tire, you must stop and star over, otherwise, the gauge and the
motor will be damaged
Original full Copper Coil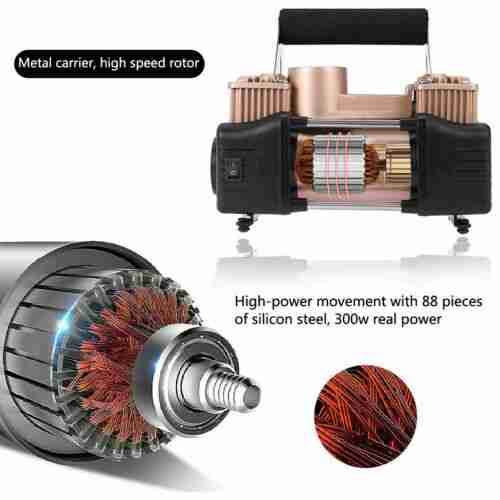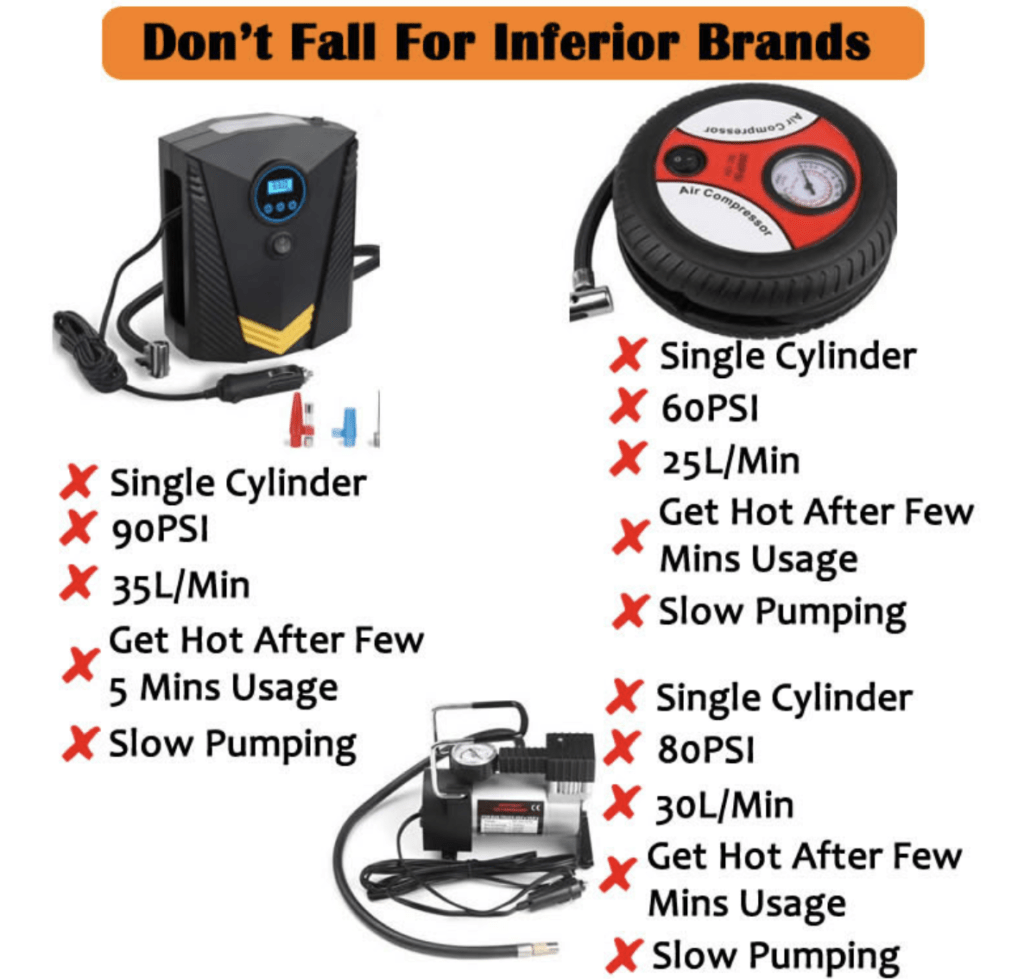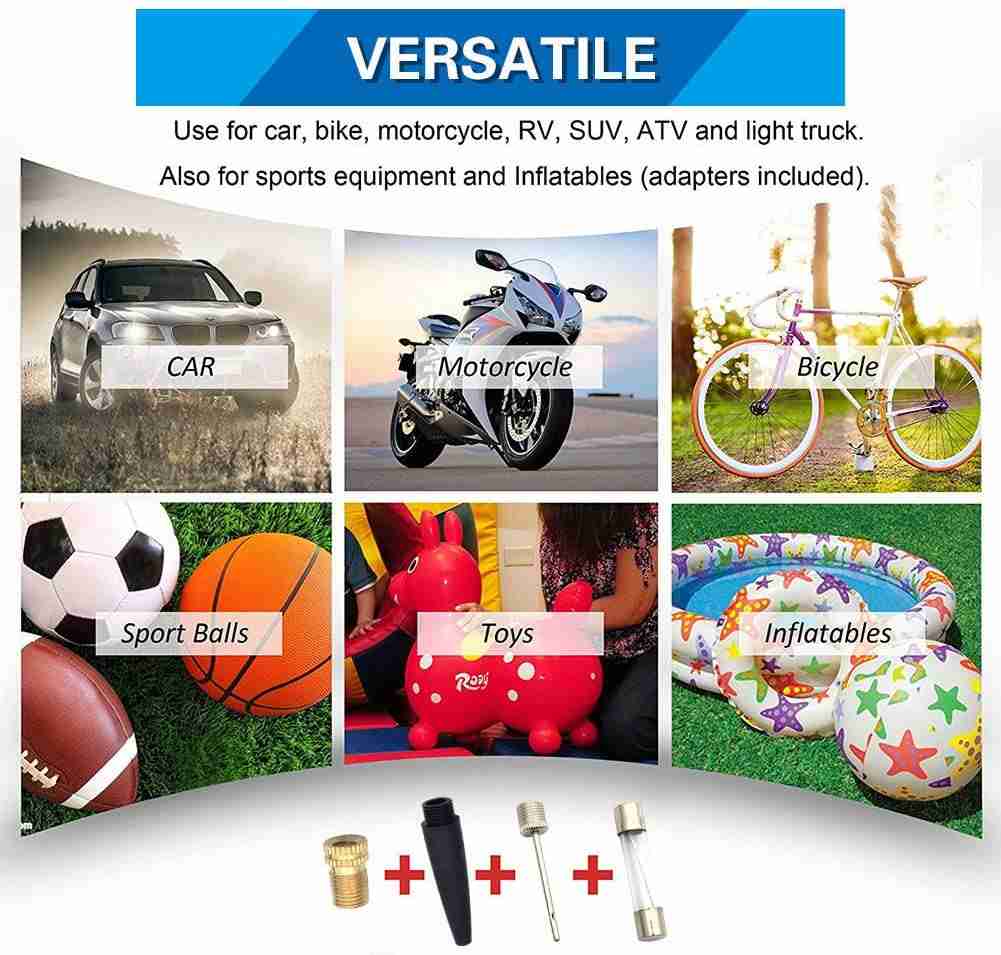 Features:
1.Wide range of application: this air compressor is suitable for all 12V car tires, in particular 4*4, luxury cars, 2 ton truck tires, also applicable for motorcycles, bicycles, balls, Kayak;, beach floating bed, life buoy, inflatable toys, inflatable items.
2.High working efficiency, Huge air flow twin cylinder 150PSI working pressure, from flat to 30PSI in about 3 minutes (2. 2kg/cm2) the normal tire pressure.
3.It is must-have on the highway, field, or morning and evening commute when the tire flat or suddenly plunge nails, in case of any emergence.
4.Easy to use: the pump is light and compact, simple operation
5.Packaged with canvas bag, safe and convenient to take.